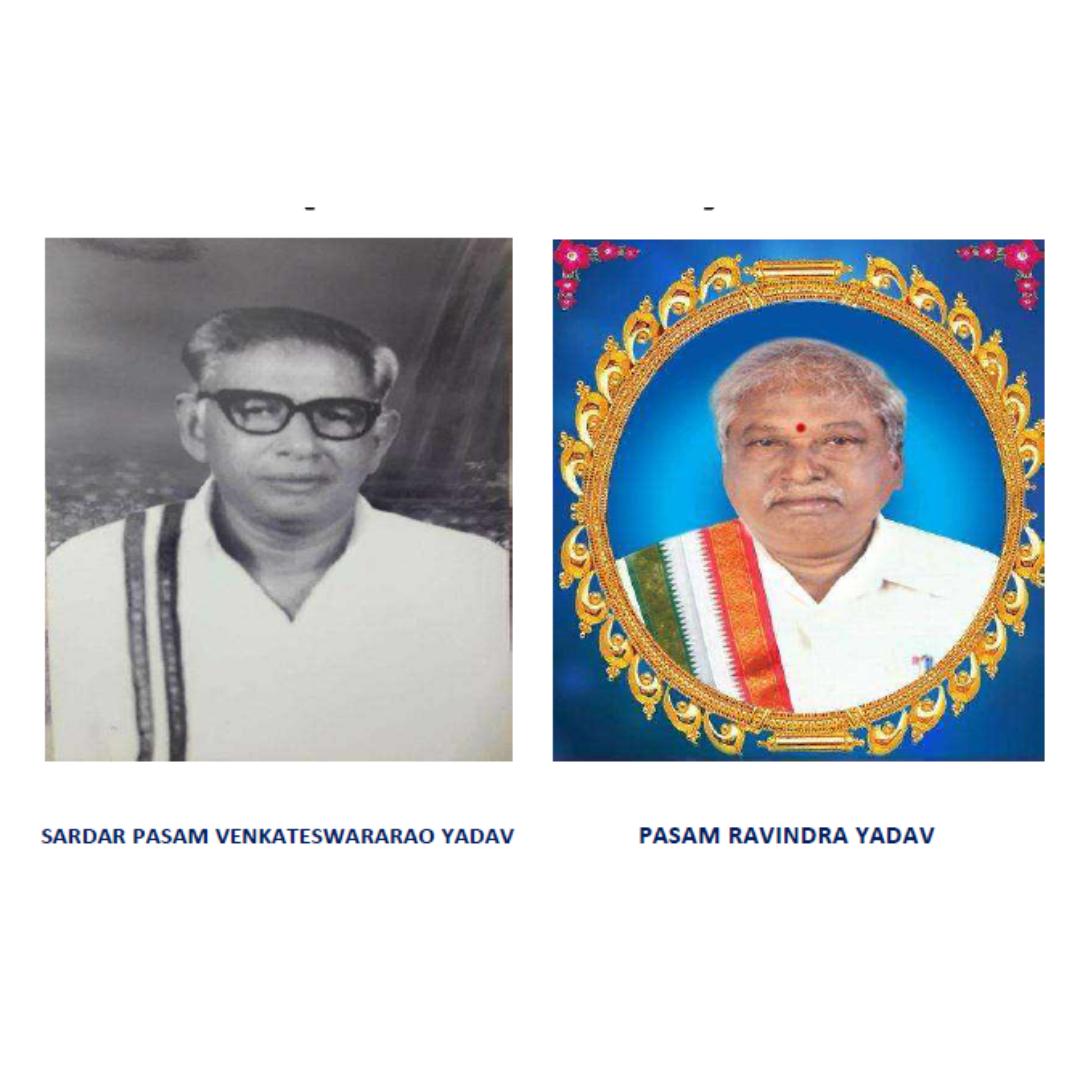 We are a team of change-makers who believe that every helping hand can raise a child and create a better future for them.
My Grand Father Sardar Pasam Venkateswara Rao yadav (Late) and my father Pasam Ravindra Yadav (Late) rendered a great service to the society. My brother Pasam Sri Krishna Devaraya yadav and my sister Rani Rudrama Devi and I myself are inspired and like to follow their ideas. So we are Starting a social welfare society…..
A team of socially motivated individuals came together and decided to promote the voluntary organisation with the aim of reaching the unreached people in rural and urban areas of Andhra. This team very intensively involved in order to reaching the dreams of the society since its establishment. All members of the society came from marginalised section and they had tasted the poverty conditions during their childhood and education period. Since they had practical experience that forced to came into existence and form voluntary organisation with a great, strong passion to serve the society. Keeping the above Conditions, SPRYRDES was established by inter disciplinary life in the year 2017. It was registered under Andhra Pradesh societies registration act And also further registered 12 A of Income tax Act of 1961.
We are very proud to conduct several programs to uplift the conditions of poor and needy children. We put a bioscopic concentration of the development of poor and needy children's Education, Health and Hygiene who belongs to Backward classes, downtrodden communities and Dalit community, neglected children. And Orphan children around Andhra Pradesh State. Initially we concentrate rural areas of Guntur District Andhra Pradesh, South India.
We are engaged in promotion of education to the unprivileged students. Committed for community health by conducting medical camps in rural areas, providing necessary medicines. To develop an innovative system of micro-credit as an effective instrument for poverty and youth welfare alleviation.
For achieving in backward people literacy,Social awareness community,health&wealth liberation,self support,self realization and leadership